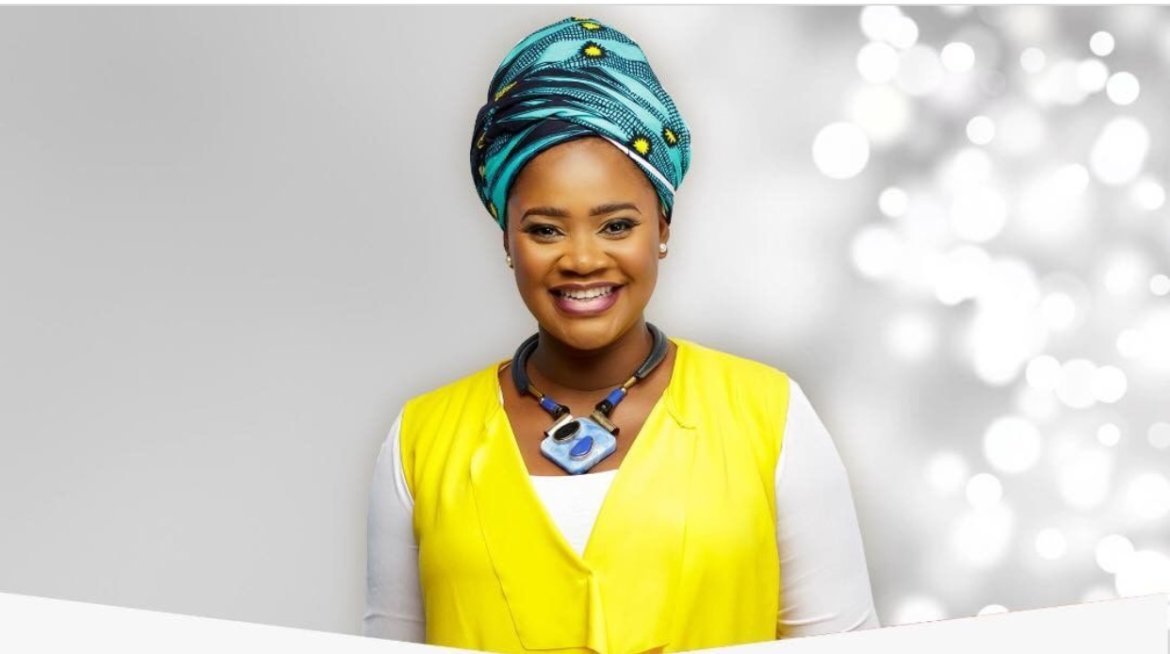 Star actress Kafui Danku is one of the big stars in the Ghana
movie industry who is making waves with her craft. The tall and ebony
beauty who launched into the movie scene barely 8 years ago rose to
become a major force to reckon with in a short period of time.
She also
delved into production after featuring in few movies, a move that
stamped her presence in the industry. In a chat with the multi-talented
actress she revealed that she got into acting in 2009"I was in school
but I always wanted to act so I came for a couple of auditions, I came
to see a friend who was working with Venus Film Abdul Salam.
He encouraged me to audition and then I got my first role which was a
waka pass,it was just a one scene. I played alongside Nadia, Majid
Michel. It was a beautiful story Agony of Christ and am glad I was part
of that project "Her foray into production portrayed her in a bigger way
especially with the quality of movies in kitty. Unlike many who go into
production for the profit, she insists that her passion led her to that
sector. "It's all about what you love to do, I started as an actress, I
love telling stories and interpreting characters. So when I read
stories that are very good and haven't been shot, I always try to
produce it.My very first movie was written by Pascal Amanfo,and Any
Other Monday is also directed by Pascal Amanfo.It's been encouraging
sometimes you feel like giving up but the heart knows what it wants and
the passion keeps growing. There have been so many challenges but we are
working hard. Funding first of all, locations and all that "One aspect
of her life that was kept private by the actress was her marriage. Not
until recently when she welcomed her bouncing baby girl after 6 years of
marriage, did many get to know who her husband is.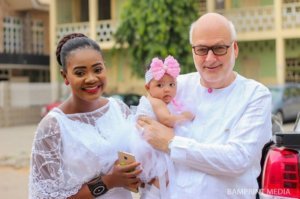 Speaking
about him ," He is a very pleasant man, very nice and intelligent .He
is also very neat and good looking, my kind of man. My husband is a
scientist and a very smart guy' I have a very supportive husband and it
has been good. When it's time for family, it's time for family. When
it's time for work it's time for work.

I try to plan, I don't get it right all the time but I try. She says.
What is currently the news about this talented beauty is her inspiring
story of how she waited upon the Lord for 6 years without a child. After
she welcomed her new bundle of joy Baby Lorde, Kafui has been elated
with her new responsibility as a mother and an advocate on fertility
issues, sharing her experience inorder to inspire other women suffering
the same faith. She revealed that her journey was a very challenging one
but God gave her the right man by her side to ease the pain. She also
shed light on why she kept her pregnancy a secret until the birth of her
baby. In her words "With extreme joy, I show gratitude to my maker.
With no regret, I flaunt the glory of God.

I am not ashamed or afraid to testify on what God has done for me. As
an actress and a producer, lots of people look up to me and it is only
right I show them the good moments of my life and the challenges to
inspire them as expected of every role model. Many women with maternal
issues now open up to me and find hope and strength in my story. I am
aware the surprise of my pregnancy is a headache of many. A proud
Ghanaian Ewe girl who strongly knows that witches and bad luck do not
rule the world.GOD RULES.

The panic in which people live their lives because of witches is
doubt of the Power of God. I know I have mentioned him a billion times
already. After three miscarriages and 1 still birth, I didn't give up
because I knew and trusted that everything will be in time." The new mum
and her husband Mr Pitcher held a star studded christening of their
baby Lorde who is now an ambassador for Royal Monopoly Diapers, early
this year .The actress has bounced back into acting and shed all her
baby fat as well. She recently launched her website and also working on
some movie projects.

<!-comments-button-->