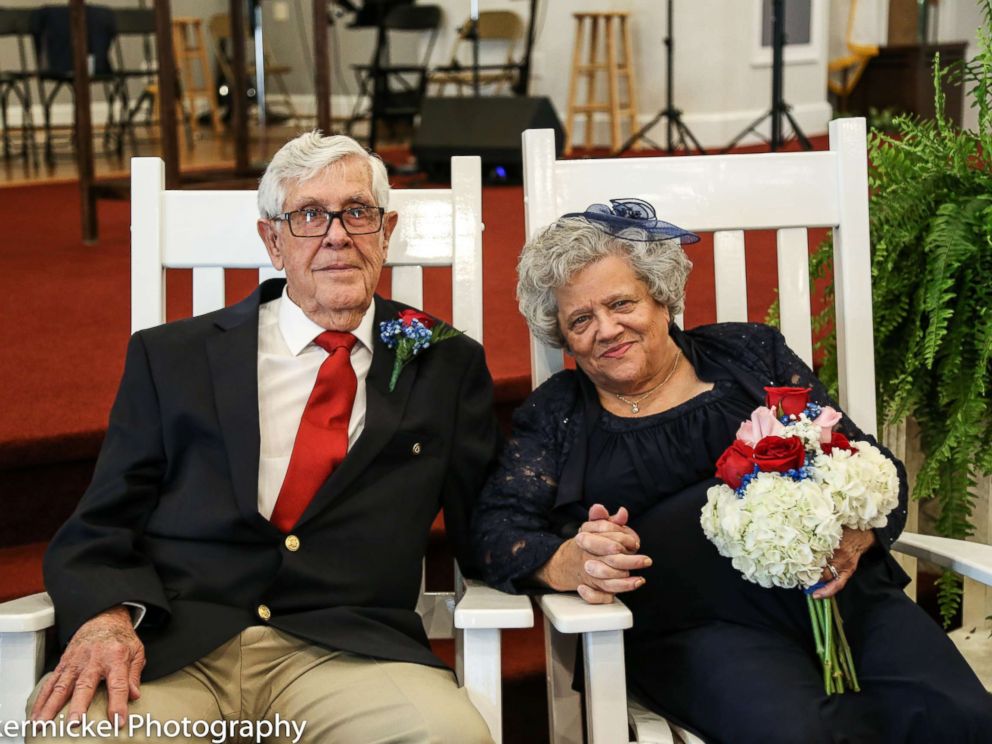 It took 70 years for Katie Smith, 89, and Ed Sellers, 88, to tie the knot on July 16 at a church, Community Pentecostal Center in Stanley, North Carolina. The teenage lovebirds dated in the early 1940s at ages 14 and 15 years old under very strict religious guidelines that only allowed a chaperoned courtship.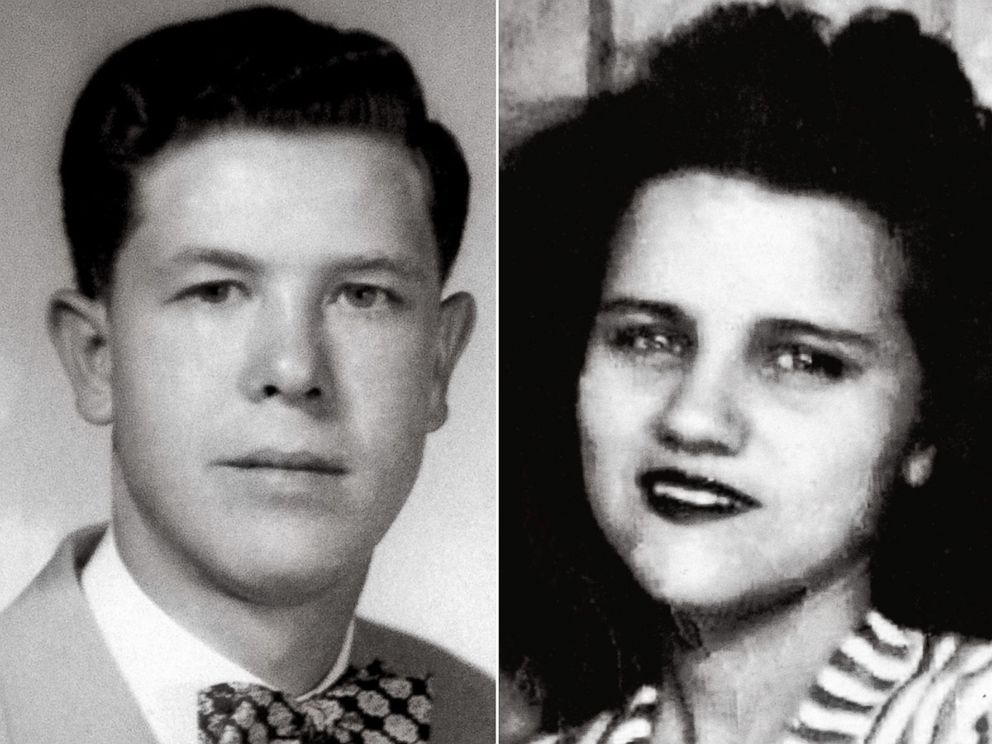 The two grew apart and went on to marry other people to have happy, lifelong marriages until they were both widowed. Smith's husband passed away 17 years ago from cancer and Sellers' wife died four years ago after battling the effects of Alzheimer's disease.
But they had never forgotten about each other.
"About a year and a half ago he got the nerve to call her," Helsel recalled.
"I came and got her number out of the phone book and started calling and she wouldn't answer for a while," Sellers said of driving from his home in Kannapolis to Stanley, about 45 minutes away, where he knew Smith lived.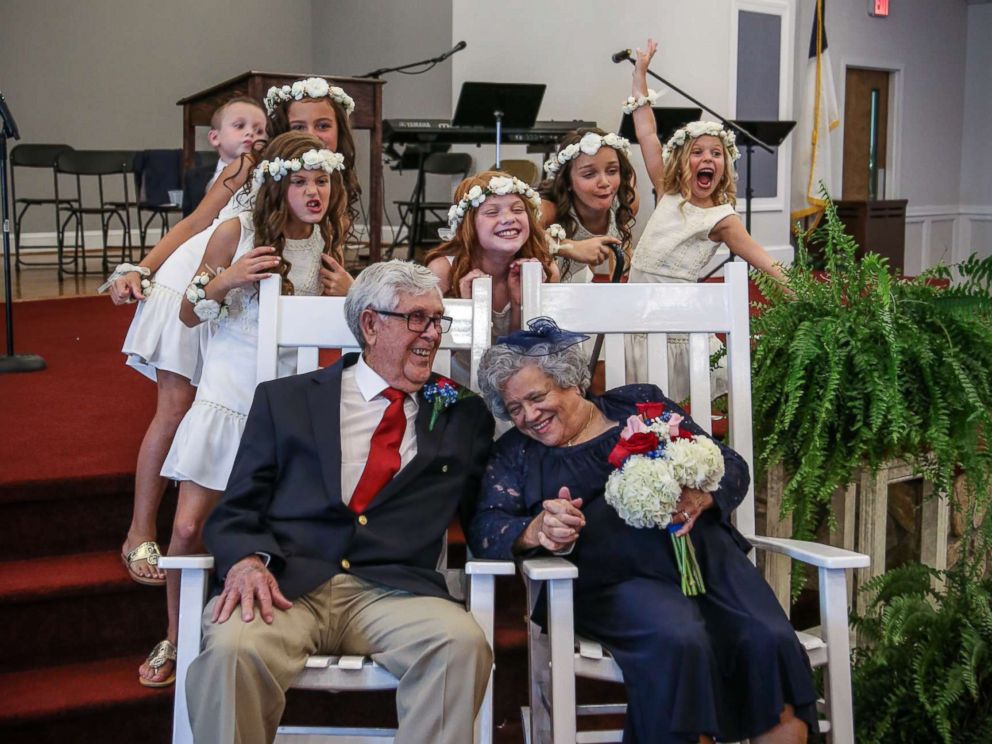 When they finally reconnected, he said they "picked up where we left off."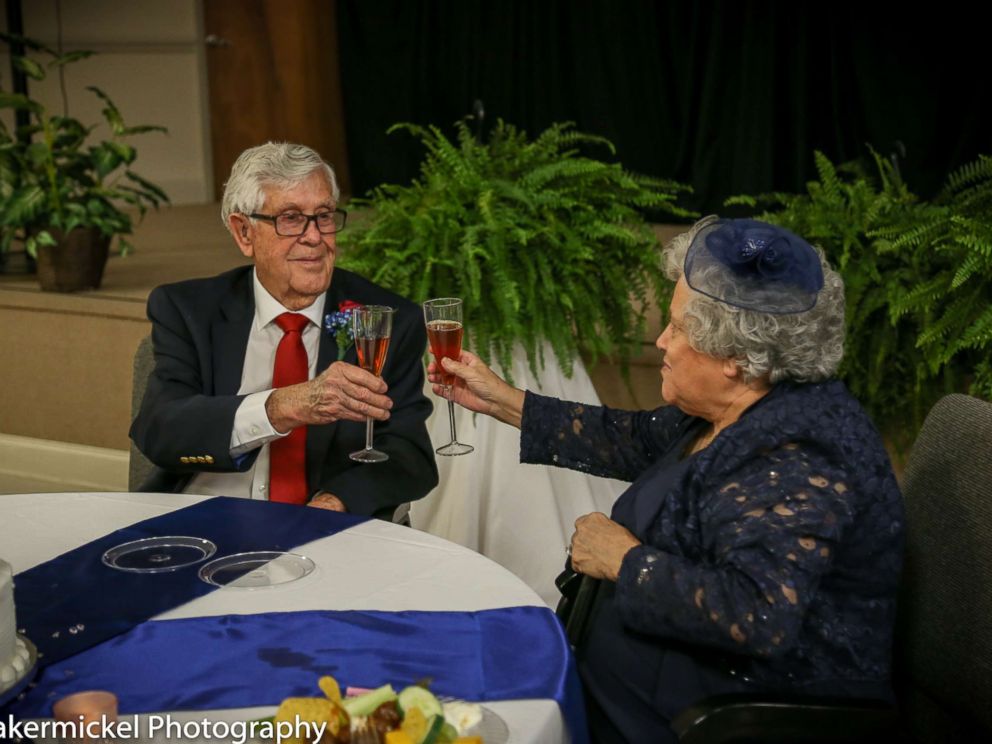 "They had not seen each other for about 70 years," said Helsel. "They hit it off and they rekindled a friendship and the friendship grew to seem like they hadn't even been apart. He would visit her twice a week because she's very religious so he could never stay over. Wednesday and Sunday he'd stay with her in the morning and drive back in the evening. He probably asked her for six months to marry him and she finally agreed. He tells the story that he doesn't have enough fingers and toes to count the times he asked."

ABC news

<!-comments-button-->