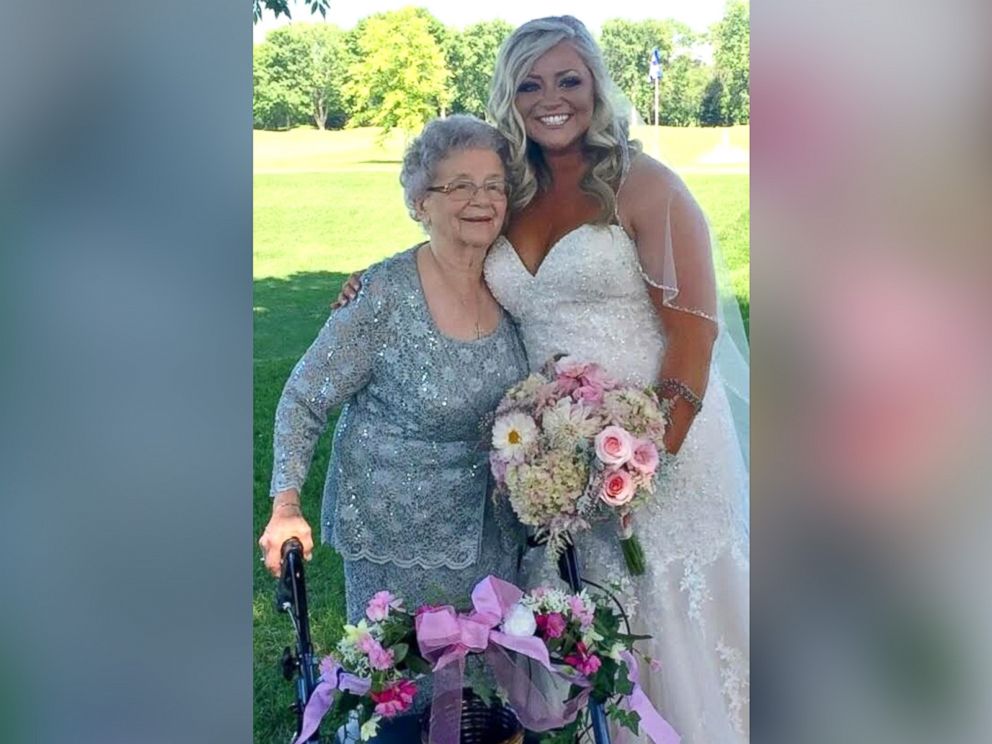 Georgiana Arlt, a 92-year-old grandmother, shined in the spotlight as the flower girl in her granddaughter's wedding. The grandmother really felt honored when asked to take the centre stage of her granddaughters wedding. See more photos after cut…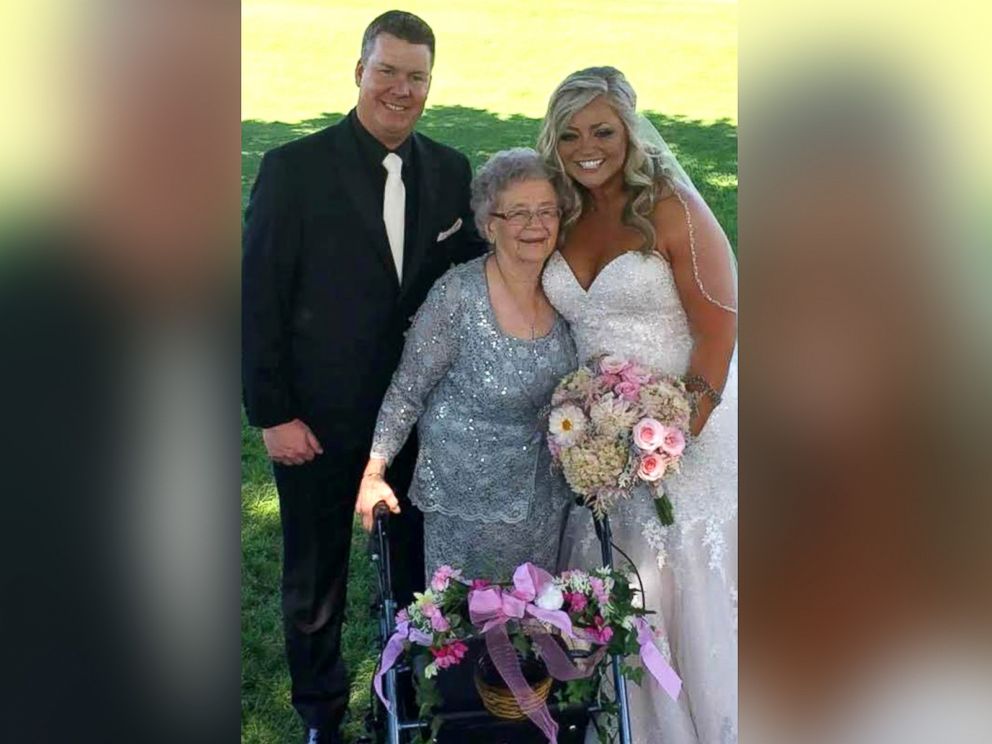 For the bride, it was a no-brainer to highlight her grandparents on her
big day. She also wanted her grandfather to serve a special role, but he
passed away almost exactly a year before her July 1 wedding.
"I always knew that my grandma would be involved, and I really wanted my
grandpa to be my ring bearer as well, but he just passed away a year
ago," Mershon, of Mankato, Minnesota, said. "My husband and I asked her
together to be our flower girl in front of our entire family. My grandma
shrieked at the top of her lungs. It was so sweet. She kept screaming,
'I've never been in a wedding besides my own.'"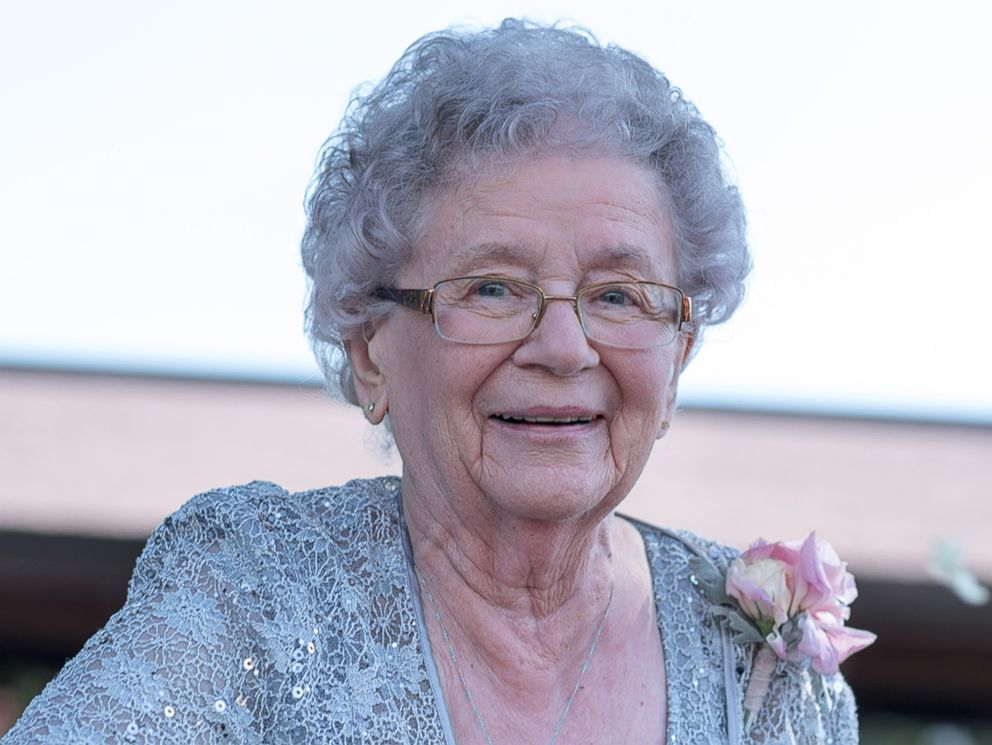 Arlt donned a sparkly silver dress as she strutted down the aisle tossing her flowers. She said she enjoyed the job, but it also tuckered her out.

"I was happy and joyful. You can see that when I threw the flowers," the
flower girl recalled. "I wanted to entertain everybody walking down
that aisle. I must've because they were all laughing at me. Then they
had me out dancing and I slept all night when I got home in bed. I was
worn out."

Mershon, 27, could tell the exact moment her grandmother made her grand
entrance because her family erupted in cheers and laughter.

"I was in hiding and I heard people shouting and clapping so I had to
peek through the window," the bride recalled. "My attendant was there
for me and she said, 'Abby you need to hide,' but I said, 'I can't miss
this moment.' People were cheering. It was amazing. That's exactly what I
wanted. I wouldn't have wanted anything less than make my grandma feel
special."

The only thing missing?

"She told me she thought about bringing candy to throw out like she was parade," Mershon said about her fun-loving grandma.

ABCnews

<!-comments-button-->