BBA Star, Beverly Osu also known as Mercy in Jenifa's Diary is a 24 today, Tuesday September 27 and she gushing about how God gave her inner peace and made 2016, her happiest year ever.
"I must say that this year has brought a lot of growth in my mentality ,my career, and most importantly my relationship with GOD…my happiest year ever…God gave me inner peace,God gave me joy,God is wonderful…Tears of joy since 12am..surprise after surprise …why won't I brag about my God..Happy birthday to me @beverly_osu Aka MELCY lol …" She wrote on Instagram.
Beverly Adam Osu is among the famous fashion models in Nigeria. She has featured in many runways in the region working with top clothing lines.
The 24 year old model was born and raised in the city of Lagos on September 27th, 1992. She hails from Delta State.
Besides the above information, the following are some interesting information you may not know about Beverly Osu:
1. Mass Communication Graduate
Ms Beverly Osu is well-known for being among the top models from the region. However, she did not actually study to become a model. She is a graduate of the Babcock University where she studied Mass communication.
2. Modeling Came Much Later
As a child, Beverly Osu did not think much about modelling. She, just like many other Nigerians dreamt of other professions. Nonetheless, this changed much later in her life. Through the influence and spending time with her cousin, she developed interest for modeling field. She eventually decided to pursue the profession, which actually made her quite famous in a short time span.
3. Famous Video Vixen
Even before her Big Brother Africa (BBA) debut, Beverly was already a household name especially among the young people. Besides modeling for leading modeling agencies, she features in local artists' music videos. Some of the artists who have featured her in their productions include Djinee in "Over killing", Timi and Black1 in "Yansh police", Terry Rapman's "Boys are not smiling", "Oleku" by Ice Prince, Praiz's,"A Woman's needs" among many others.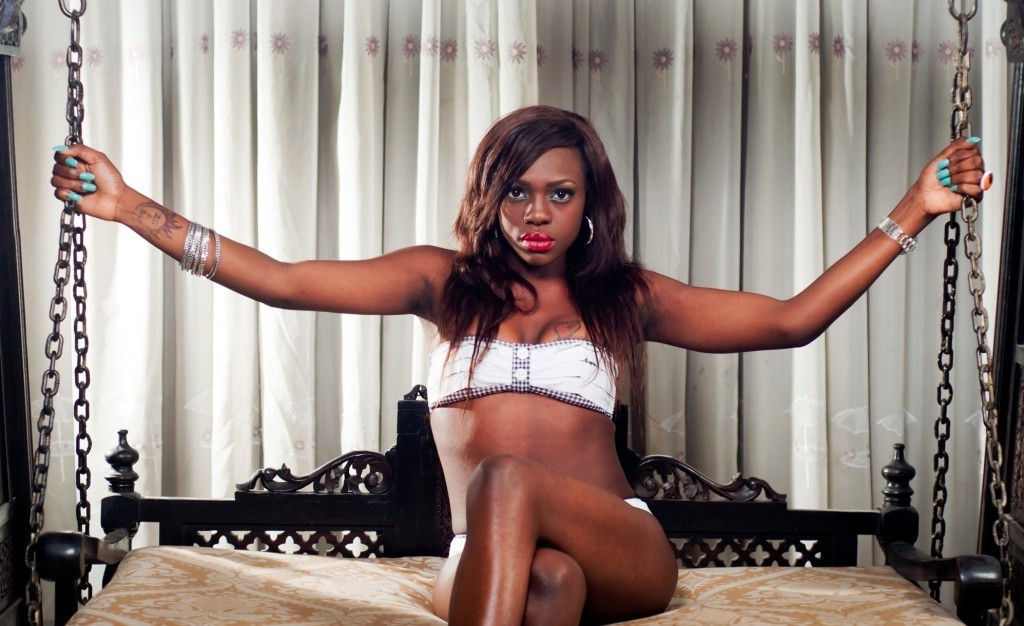 4. More Famous After BBA
Although the Nigeria top model was already in the spotlight, her popularity shot up during and after her Big Brother Africa 'The Chase' appearance, where she pulled off quite a contentious show, enough to leave viewers speechless. In fact, she was the only contestant who was never nominated for eviction until the final day where she unfortunately did not win the competition.
5. Astute and Sharp
Despite her bad girl character and the love for mischief, People who know her better attest to the fact that she is a very smart and intelligent person. This is in contrast to what many people perceive especially from what is told or seen of her. Beverly Osu's "Go-Getter" attitude has seen her feature in many top-notch events in the land.
6. Well known Socialite
Ms. Osu is not only a prominent model, and video vixen, but also a popular socialite. She commands a large number of followers from social media networks that she often features among the most followed personalities. Of course, the climax was during and immediately after her "Big Brother Africa, The Chase appearance.
7. Bad Girl Character
This 24 year old beautiful model is an achiever. However, many people deem her a bad girl. This is fuelled by her outspoken nature hence she rarely holds back on any contentious issue. She frequently lets out information that makes her look bad in the public eye. For instance, recently she is said to have commented on having done an abortion.
8. Controversial Lifestyle
One aspect that is certain is that controversy seems to follow Beverly Osuwherever she goes. This includes her being battered by an ex boyfriend who is a famous Nigerian rapper, her intimate relationship with Angelo, South African's BBA,The Chase representative, dating the "bad boys", her abortion among many other stories.
9. Questionable Dressing

As a top model in the region, many people expect her to be rated as one of the best-dressed figures. Unfortunately, this is not the case. In fact, many times surveys, people's opinions, and reviews have classified her sense of style to be wanting. Such information has also been influenced by the pictures she posts online.


10. Not There Yet
Despite her popularity and fame, Beverly Osu is yet to make her big break whether in modeling, mass communication, or in the music scene despite her having worked for leading firms such as Clarion Chukwura, Concept Studios, as well as Francis Moss.

<!-comments-button-->