Just when we were almost giving up, Mavin Records released the video for hit single/street anthem, Dorobucci. The musical video of the song which features Mavin boss, Don Jazzy, Tiwa Savage, Dr Sid,
D'Prince, Korede Bello, Di'Ja and Reekado Banks, was premiered yesterday.The video was directed by Nick Roux of Molotov Cocktail Productions in South Africa.
In case you haven't seen the video, you can watch it HERE.
In my opinion I feel Kemi Adetiba or Clarence Peters should have directed the video – I fell in love with Kemi after watching the 'Onye' video which features Waje, Tiwa Savage and Bryan Okwara, it's HILARIOUS!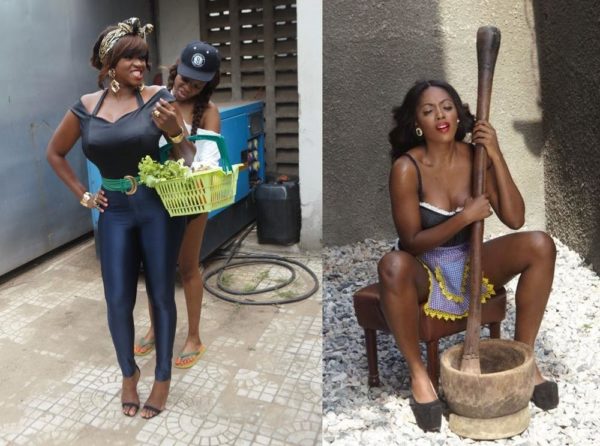 The video was refreshing…was such a good diversion
from skimpy clad folks we are always bombarded with. You can watch the video HERE, if you haven't seen it.
Now back to Dorobucci!

Considering how much I love the song, I had high expectations for the video but oh well, i wasn't impressed.

Don Jazzy should NEVER use that director again (he messed this song up), the video lacked that ENERGY and dance moves.

Someone who saw the video with me said "It had no story line, too much flash and extravagance. I would never understand why our top artistes keep using white girls to show they have money or to illustrate their wealth. Do you see white guys use black girls? Why not invest in African women? You don't need a whole continent to feature in your video. They just killed the video…"

Another colleague said "I expected more, Don jazzy needs to know its not about how flashy or expensive the video is…we need content and meaningful things…what a complete let down, nothing new, why can't Nigerian musicians be creative..we want fresh and edgy. This was so predictable…it could have been way better, it's nothing out of the ordinary and some people were there on instagram making us feel as if we where missing out big time because we couldn't watch it till today…moreover, that scene where Tiwa Savage tasted her 'hot tea'….was a NO, NO for me – yeah it was funny but …oh please! "

Don't get me wrong, I'm (We are) not condemning the video – the picture quality is amazing and I loved how new faces were introduced, but I didn't exactly FEEL it.

I think the coolest thing about the Dorobucci video is how Don Jazzy allowed his crew shine, while he stayed in the background like a BOSS!

Oh by the way, Korede Bello is really cute, Me love his smile #okbye!

Have you seen the video, what do you think?

<!-comments-button-->