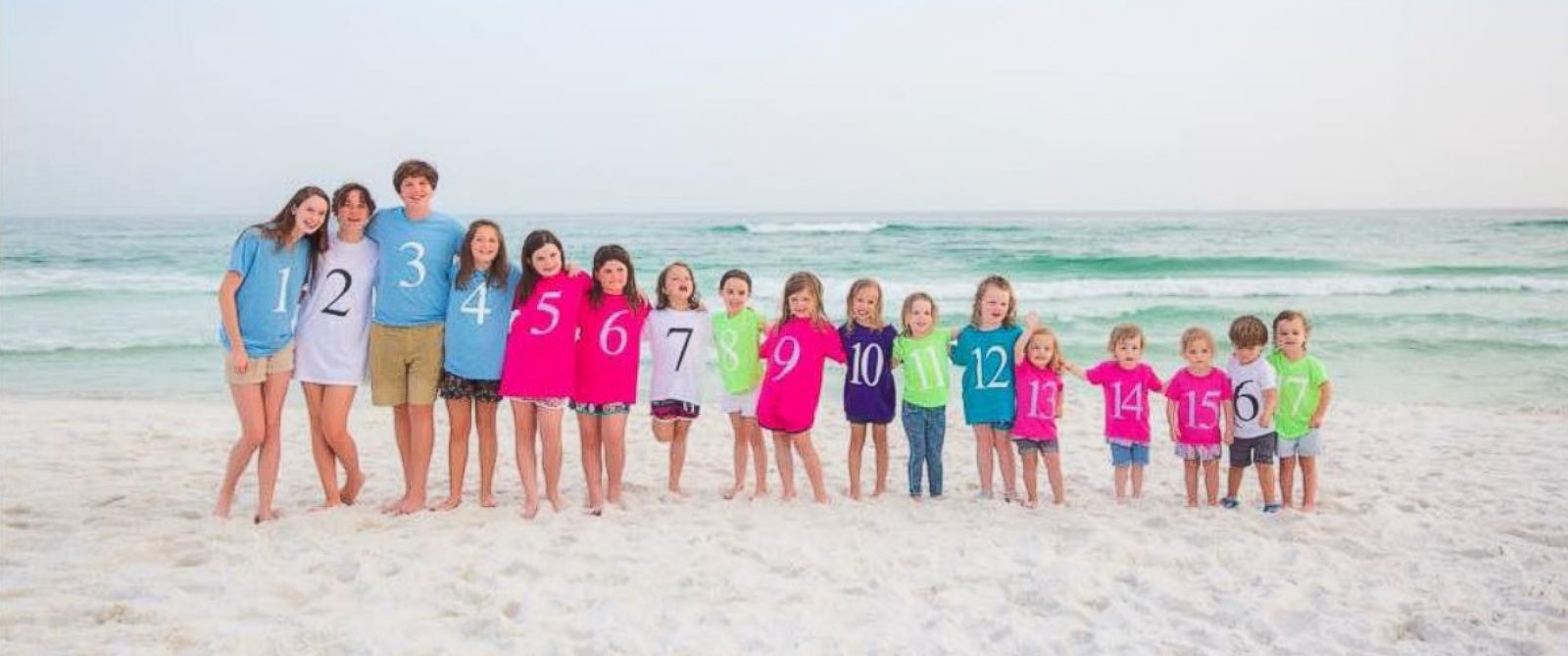 A group beach photo is a staple of many summer vacations, but for one family it became a way to showcase the 17 amazing ways the clan has grown. The photo shows the 17 grandchildren of Mary Frances Fox lined up by age.
Their T-shirts sport numbers depicting each wearer's place in the order -- with the oldest as 1 -- and are in colors signifying which of Fox's six children they belong to.
"Each one of my grandchildren is so proud to be a member of this big happy family that when their number was called, each one marched to their spot in the lineup," Fox, of Pensacola, Florida, told ABC News.
The children are:
Anna, 14
Grace, 12
Porter, 12
Julia, 9
Lucy, 9
Molly, 7
Cora, 5
Isla, 5
Emily, 5
Kate, 5
Sadie, 3
Aubrey, 3
Libby, 2
Abby, 2
Ruby, 2
Emmett, 2
Maren, 2
Source: ABCnews