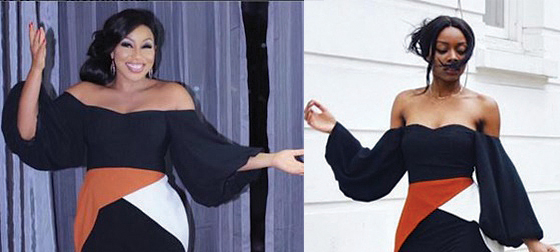 Here we have Nollywood hottie. Rita Dominic in "Gloria Blouse" with the "Anica Bell bottom pants from Wana Sambo and London-based fashion blogger, Alexandriah in the same outfit.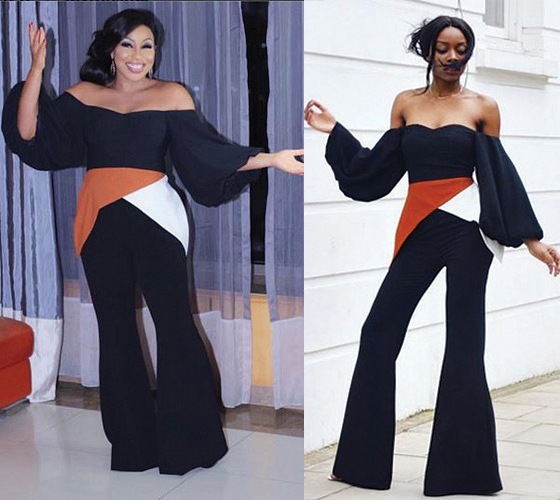 Rita Dominic always likes to play with her looks in the most trendy way and this was no exception. She styled the outfit with minimal accessories and nude makeup,showing off her yet another demure style. Her curves and the dress went pretty well together and overall, complimented her curves.

Alexandriah on the other hand, a style blogger based in London, was featured in Wana Sambo's blog wearing the same outfit.
And like Rita, she was also low on accessories, but gave the outfit a model edge, as she rocked the blouse with the shoulders slightly lower than Rita's.
Alexandriah finished off the look with her loose curls and care-free attitude. The two pulled off the same identical look from head to toe, from their loose curls to light accessories, the only difference was obviously their figure.
Between these two who wore it better?