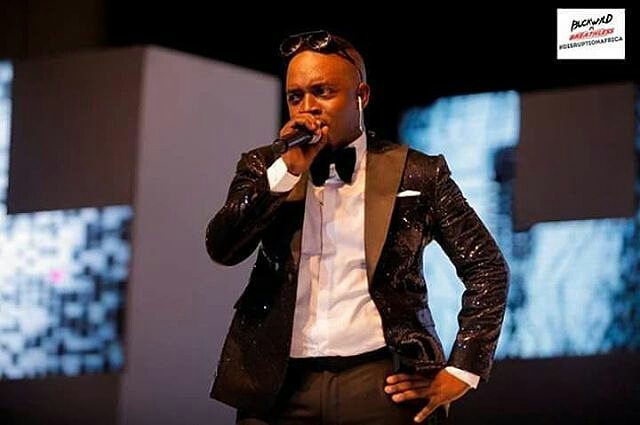 Music producer, Cobhams Asuquo drove a car as he made his grand entrance at the Buckwyld 'n' Breathless event, which held at Eko Hotels recently.

That was not all, there were other interesting things that happened at the event which brought together two legends, 2Face Idibia and MI .
Such as;

M.I's performances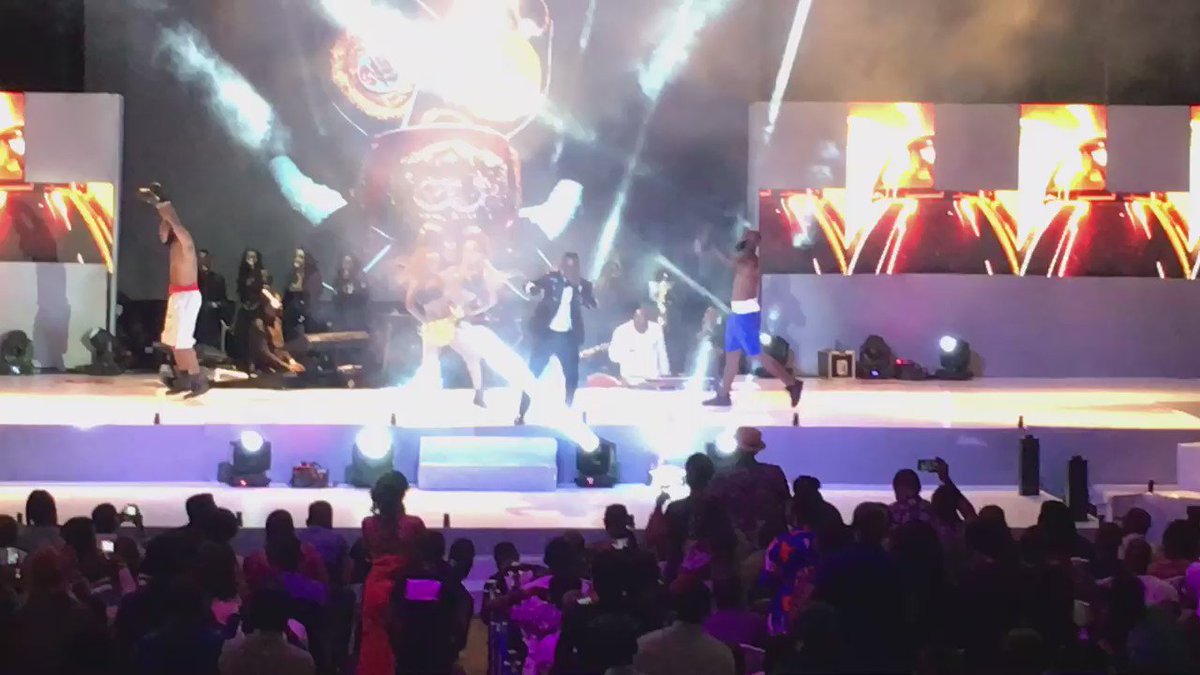 There was also the brilliantly scripted moment where MI called up a fine lady seated in front row up to the stage, and was teasing her about taking her home for the night, and stuff leading up to the moment the seemingly innocent lady changed clothes and was joined by other dancers to rock to M.I's 'Teaser'. The rapper left the audience wanting more as he performed an array of his hit songs including 'Anoti', ' 'short black boy', 'Beef', 'One naira' with the beautiful vocalist Waje and more.

M.I gets earth-shattering lap dance
Then there was the lap dance moment, Yes you heard right, M.I and Michael of Dance Na The Main Thing crew were given a major treat by two endowed ladies, twerking and grinding on the pair, leaving so many in the audience with mixed feelings of jealousy and excitement.
Chocolate City reunion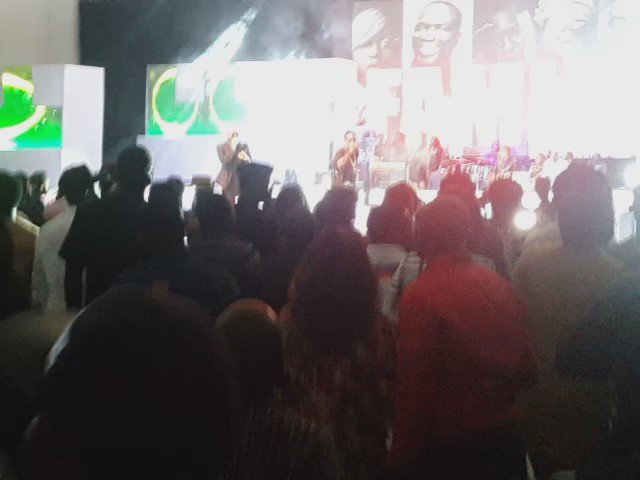 His collaborations with Chocolate City family Ice Prince, Jesse Jagz, Nosa and Djinee brought back so much cherished memories, and evoking feel good emotions.
Some of the songs they performed blowing the audience away were 'Safe', 'Overkilling' and ' Nobody test me' while Jesse performed his 'Wetin dey', Ice Prince did his thing with 'Oleku', 'Brother' featuring Nosa who performed an acappella of his admired song 'Pray for you'.
It was an unforgettable moment of reunion packed with emotions for the Choc City family as M.I took us back to how Djinee gave him, Jesse and Ice shelter for two years when they came into Lagos from Jos, how Ice Prince challenged him to a battle back in Jos, praising the star he has come to be now, and showering praises on his brother Jesse Jagz as one of the greatest talents he has ever known.
The rapper also paid respects to the trio of Eedris Abdul Kareem, Modenine and Rugged man the rappers he described as "the giants on whose shoulders he stood on", playing briefly each individual rapper's hit songs – Eedris' 'Jaga Jaga', Rugged's 'Baraje', and Modenine's 'Cry'.
The once controversial rapper also brought on nostalgic memories for the audience of his 'Maga don pay' hit song after acting out a short drama between him and MI based on the history of their 'beef' in the past. He also goes on to show his skills on the guitar at some point later in the show.


2baba's tribute performance with OJB's son

Paying tribute to OJB, 2Baba brought one of the late producer's sons, Ayokunle to perform 'Searching' one of OJB Jezreel's biggest songs. The young man put a good performance with his vocals and stage command, making it an unforgettable duet with 2Baba and a sweet sounding melody OJB would definitely be pleased with.
Cobhams Asuquo's artistry/driving at event
Producer maestro gave a beautiful performance of 2Baba's 'Blood on the dance floor', honouring 2Baba and also giving shout-out to M.I, Sound Sultan and others.
He also gave a blunt song rendition talking about the challenges that come with the fame, and how celebrities really want to be seen as regular people too and not have to put up fake appearances every other time.
An unprecedented feat that saw Cobhams driving at the venue of the event few metres to the stage was put up on screen.