In an interview with KFB, Tinsel starlet, Aisha Shaba talks about so much hatred in the entertainment industry, how her young heart has been broken several times by Nigerian boys and lots more...Enjoy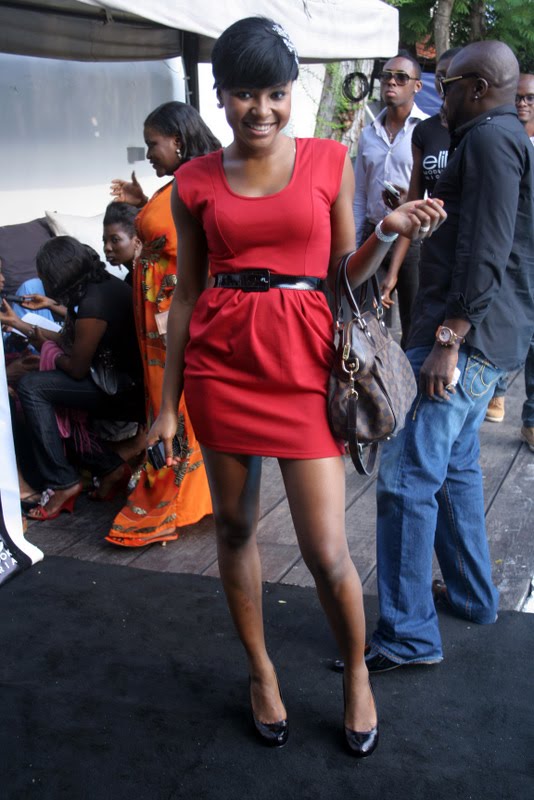 You were in Tinsel for a while, why did you leave?
I left Tinsel in 2011 to go and do a reality show in America, called the Spirited Actor. It is now called Top Actor on BET. But we were the ones that started that journey back then.

Then after that i did a TV programme called Project Sworn. on Spice TV and then did lots of short films with Mnet. I also did some TV series.


Before the movies what were you into?
I'm actually an economist. i studied international economy and finance. Stock brooking was my market, so i was majorly on the field.


So how did you suddenly become an actress because there seem to be no link with your field of study?
One fateful day, i was in the living room with my sister and i was mocking her because she had failed an audition. She was not happy about it all. I was trying to play with her by showing her how she should do it next time. But she was like ''do you know you can act?'. So i decided to give it a shot.
I heard about Tinsel Audition. Then i went for it.
I met about 3000 people, but i got picked for the role. That was my first ever acting, i mean i have never even thought about acting until Tinsel came my way. It was my first introduction to acting.


For you to have floored over 3000 people who were auditioned for same role in Tinsel, what makes you thick and unique?
I think i am just one of the most humble people on earth. It is just about the fame but hard work and humility. I always get excited when i get roles to play. especially the ones where they are lots of costumes to make me look so much unlike me. I also like being a regular person all the time.
However all the actress out there are all great, they all have got something special in them. They all have the 'it'.


You have been out there in other parts of the world and gathered some experiences too, are there somethings Nigerian entertainment industry is not getting right?
The fact that we don't love and support other actors. They are lots of space in the sky for a billion stars. So pick your brothers up, pick your sisters up. If you know about any audition, spread the message. We are all in this journey together.


Are your seriously beefing anyone who is hating on you?
Well, not really but its just the Nigerian entertainment industry life. I won't mention names but it is not good and doesn't help at all.



Which set of Nigerian actors do you admire?
I like Chris Attoh, he is one of my mentors. Ireti Doyle and Ufuoma, i love them both too.


Do you have a crush on any of the male actors?
None! not all.


It's glaring you were born with a sliver spoon, tell us about your growing up days?
Yeah! I was born with a silver spoon.! I am not ashamed to say it because that's how God made it. Meanwhile, growing up days was fun. I have four amazing sisters. We lived happily with so much fun.
I schooled in England from the age of 10.




Since you practically lived all your life in England, what brought you back to Nigeria?
I came back to Nigeria hoping to go into office work, maybe in the ministry or something like that. But as i was still at it when acting found me and the journey has been interesting.




What could break you and make you cry?
Lots of things. i am a very emotional person. Ask my friends and they would tell you 'Aisha cries a lot'. I can't really pick a particular reason why i cry but i do.



Does heart break make you cry?
Of course. I have been heartbroken several times and i cried. All these Nigerian boys be breaking somebody's heart anyhow and disrespecting us. I can't count them because them plenty. It was hurtful but i have since moved on.


So are you dating any Nigerian guy now?
I'm not going to tell you (laughs).


What's your ideal kind of man?
We can't help it sometimes. I love to love. I like smart guys, handsome, tall, intelligent and of course God fearing. My guy should love to read and also very ambitious.

Will you ever fight a woman over a man?
No! Never, i can never fight over a man. I have no business with any lady my man decides to move on to. I believe moving to another relationship is the decision the guy make and i have to respect him for that and just walk way. I have never fought over a man.